Welcome to the Outer Hebrides Alcohol & Drug Partnership (ADP)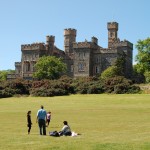 The Outer Hebrides Alcohol & Drug Partnership (ADP) aims to prevent and reduce the harmful effects of alcohol and drugs in our community, to promote sustained recovery and deliver better outcomes for those affected.
The Outer Hebrides Alcohol and Drug Partnership (ADP) comprises a range of organisations and stakeholders from NHS Western Isles, Comhairle nan Eilean Siar, Police Scotland, Third Sector and community representatives. It is currently chaired by the Chief Executive of NHS Western Isles.
To view the Outer Hebrides ADPs vision and aims click here.
International Overdose Awareness Day
International Overdose Awareness Day ( IOAD)  is a global event held on 31 August each year, the remembrance aim to raise awareness of overdose and reduce the stigma of a drug-related death and remember those who have passed away from a drug overdose.
Thousands of people die each year from drug overdose. They come from all walks of life and social classes. Do you recognise the signs and symptoms of an overdose? What is the impact of drug use and overdose on family, friends and those experiencing it?
For more information on drug related deaths in Scotland or the general harm from problematic use of drug and alcohol, visit the OHADP website on. www.outerhebadp.com or email the OHADP on:  wi-hb.ohadp@nhs.net.
To mark the IOAD, a video has been posted on the Drug Deaths Taskforce website with contributions from the Minister as well as Becky Wood and Colin Hutcheon from the Taskforce.
https://drugdeathstaskforce.scot/news-information/international-overdose-awareness-day/